My Pussy is Dripping Wet and Ready to Party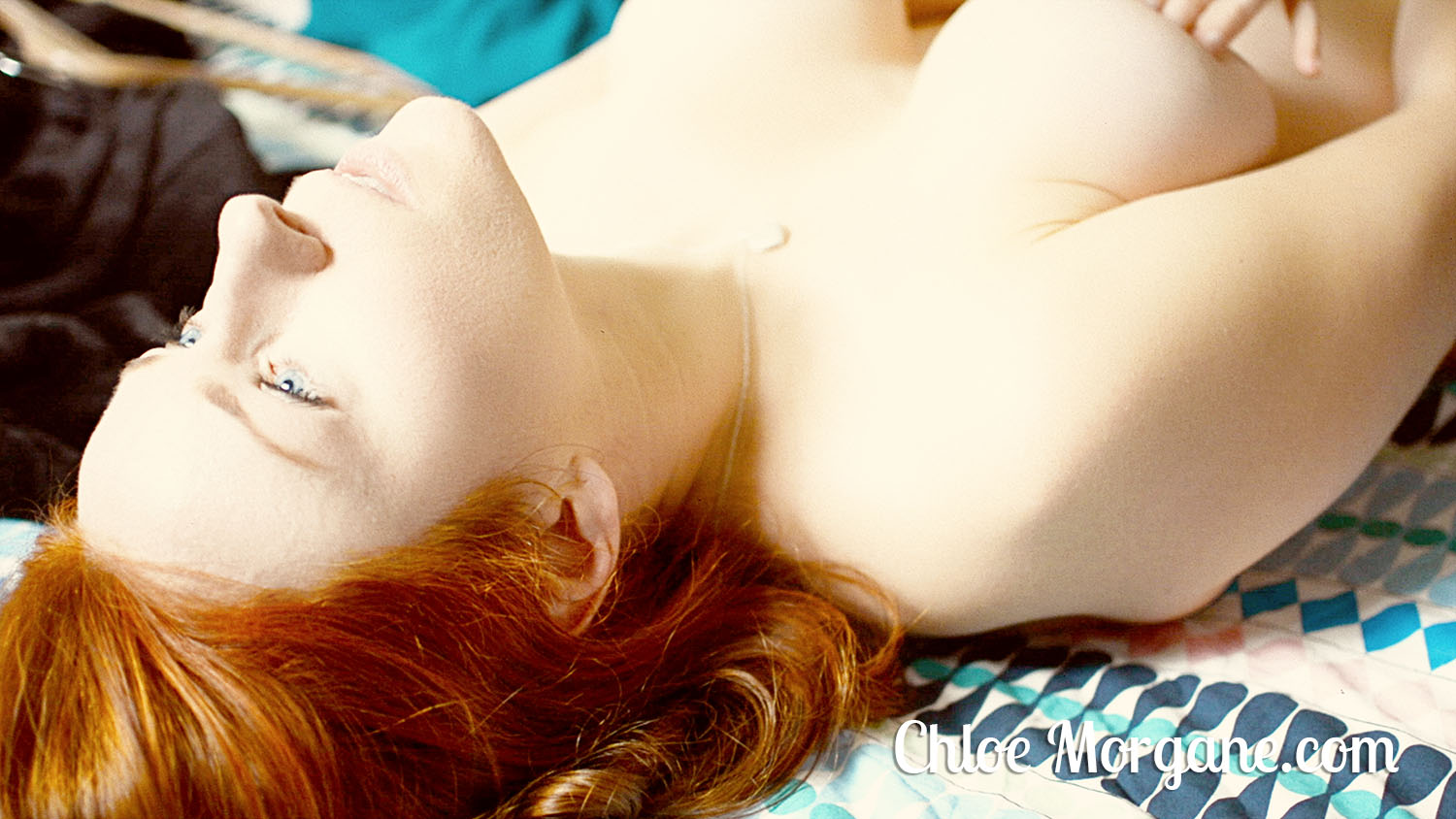 I was just about to put on my stunning blue dress when I suddenly felt that tingle between my legs. I'm feeling particularly naughty tonight. I'm going to masturbate before I go to the party. I'm going to take my time and enjoy myself. I'm going to make sure I have a great time before I go out so I can remember what I did and have that feeling of being a naughty girl all night.
I lay down on the bed and start touching myself under my panties. I eagerly take my panties off, impatient to open my legs and play with my pussy and my clit. I play with my breasts too. I love massaging them and squeezing them. I love pinching my nipples and pulling on them. It feels so good and makes me feel so horny. I love how they feel in my hands, so big and soft and round. I'm getting aroused just thinking about what I'm going to do next.
I move my hands down my body back to my pussy. I'm already wet and I can't wait to touch myself. I feel my pussy getting wetter and wetter as I continue to rub my clit. I feel my body shaking in pleasure as I rub my butt hole and it feels so good. I'm getting closer and closer to the most intense pleasure I could ever feel. The tension builds up inside me until I feel like I'm about to explode. I keep rubbing my clit until I finally reach orgasm. It feels amazing! I moan in pleasure. I can't believe how good it feels.
Now I'm ready to go to the party. I'm feeling sexy and confident, and my pussy is dripping wet…
If you'd like to support my work, you can signup and start watching all my videos and photos right away!