Showing you my Boobs and Pussy in the Woods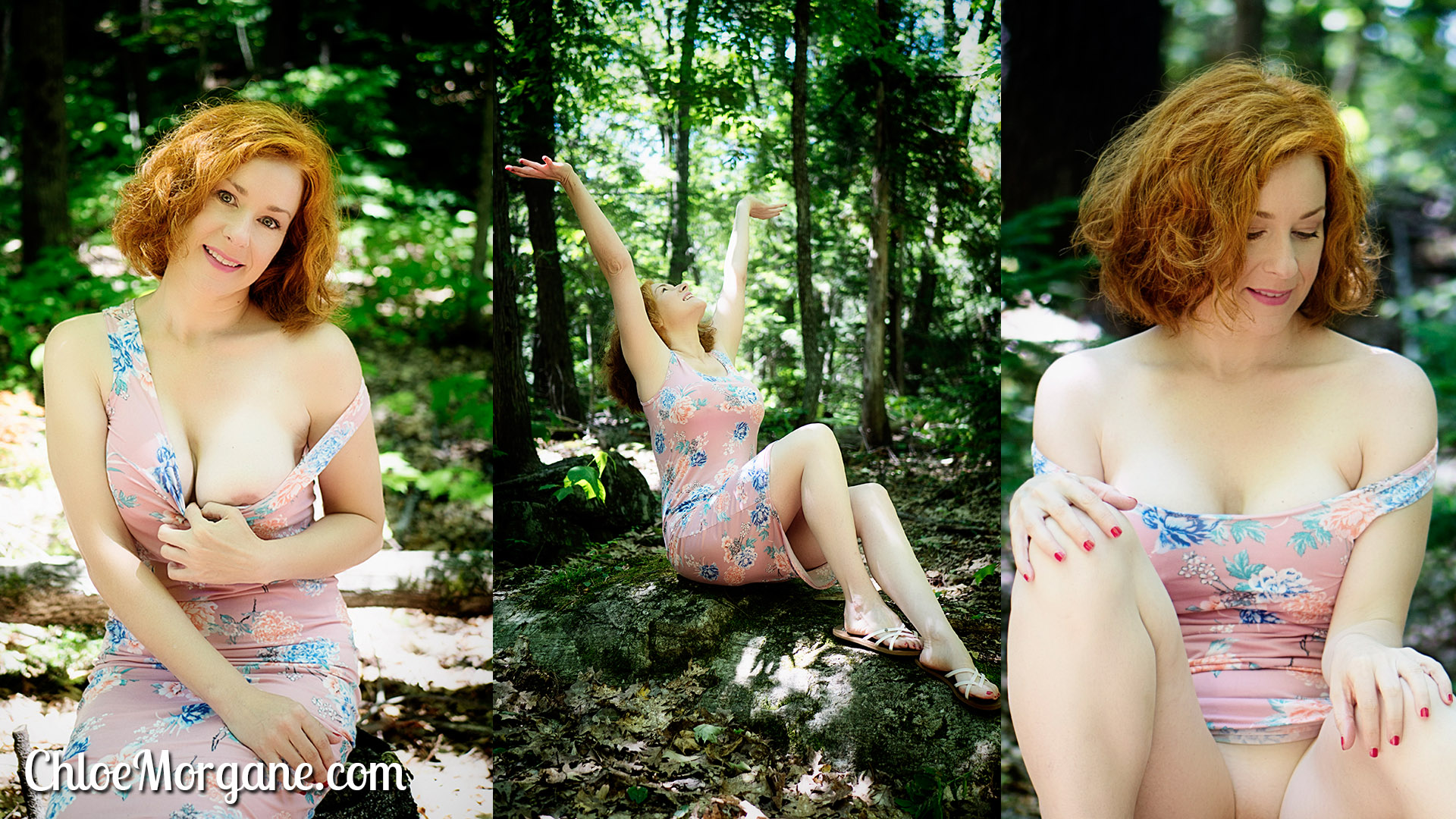 I love being a tease to you! By slowly revealing a little more, I see the effect it has on you. As I'm sitting on a trunk, I play with the straps of my lovely pink flowery dress to show you a little bit of my nipples. Without really realizing it, I slightly spread my legs, and right there, you can see my soft pussy.
If you'd like to support my work, you can signup and start watching all my videos and photos right away!