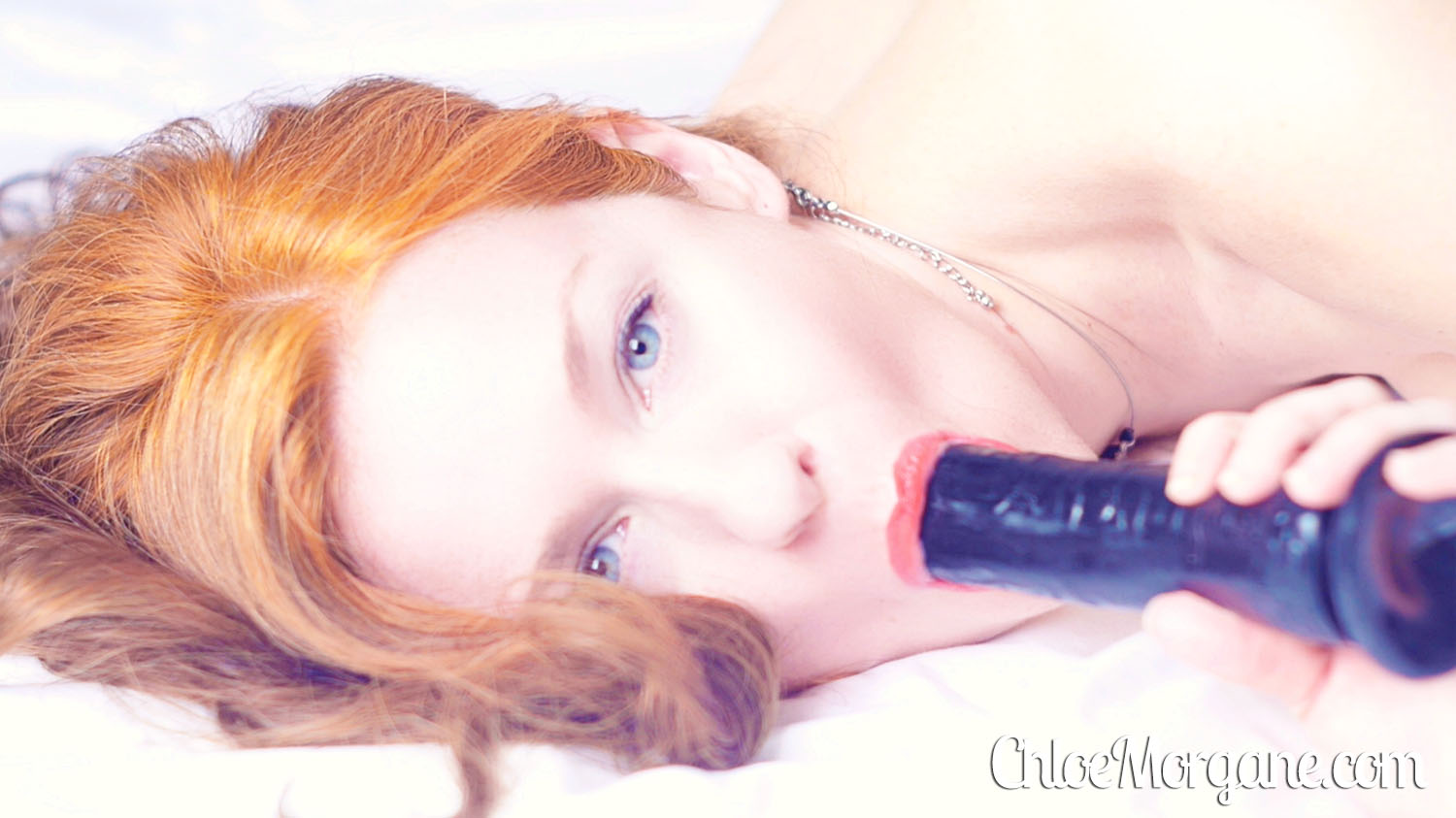 My red lips closed around the textured black dildo. I blinked a few times as I enjoyed sucking the silicone toy. I kissed it before my hands slid on my belly, up my thigh, until the wet dildo reached my pussy. I could feel its hard length against the entrance of my wet pussy. A shudder passed through me as I slid the dildo between my wet folds and inside me.
I could feel myself becoming engorged with pleasure as I slide the dildo in and out of my pussy, spreading my ass as to wanting to show you how deep I was pushing the dildo in. My pelvis writhed against my own touch as I caressed my butt cheek. My body filled with so much pleasure, my nipples hardened against the bed.
My body arched as I pushed the dildo inside my pussy, using my wetness to glide my fingers in circles over my hard nub. I stroked my clitoris faster, moving my hips up and down, gripping on the dildo as I skyrocketed toward ecstasy. My legs quivered, and I moaned loudly with the pleasure released from climax.
If you'd like to support my work, you can signup and start watching all my videos and photos right away!