Outdoor Blowjob and Succulent Facial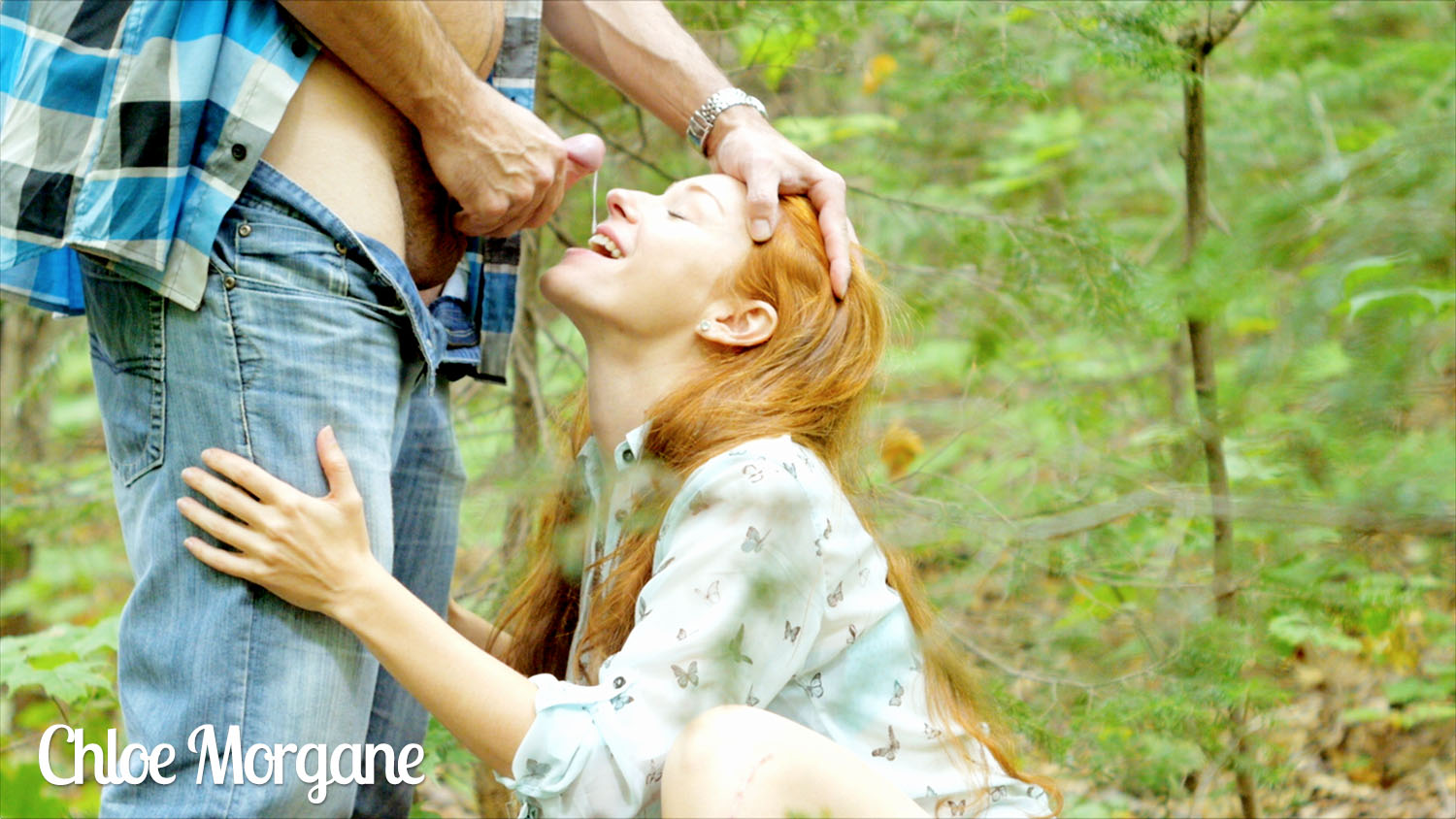 You caress and tease my pussy through my shorts. The effect you have on me by touching me this way is like magic. And when you bring me to you, taking my ass in your hands, my legs become soft. So I crouched down and kiss the bulge in your jeans. Your cock tells me you want me; that's one of the nicest compliment to a woman.
In the forest, we are safe from the noise and bustle of the city. The scene is beautiful, you and me discovering our animal side. You taste so good and I know you love the warmth of my mouth around your cock. I want to taste you more. I take your hand and places it behind my head to show you that I want you to push your swollen cock down my throat. Your mighty hand dominates me for some time and my excitement becomes incredibly intense.
You want to take control and I know exactly what you're thinking. You're teasing me by giving me little knock on the mouth, tongue and cheek with your cock. Then you want me to lick your balls. Slowly, tenderly I execute myself. I feel at this time a mixture of submission and power, I lower myself to lick your balls but this delicate part of you gives me great power over you.
I finally feel that you'll come. You lean my head back and splash my face with your sperm. I am happy and I take the warm cream from my cheeks to taste it. Delicious!
If you'd like to support my work, you can signup and start watching all my videos and photos right away!