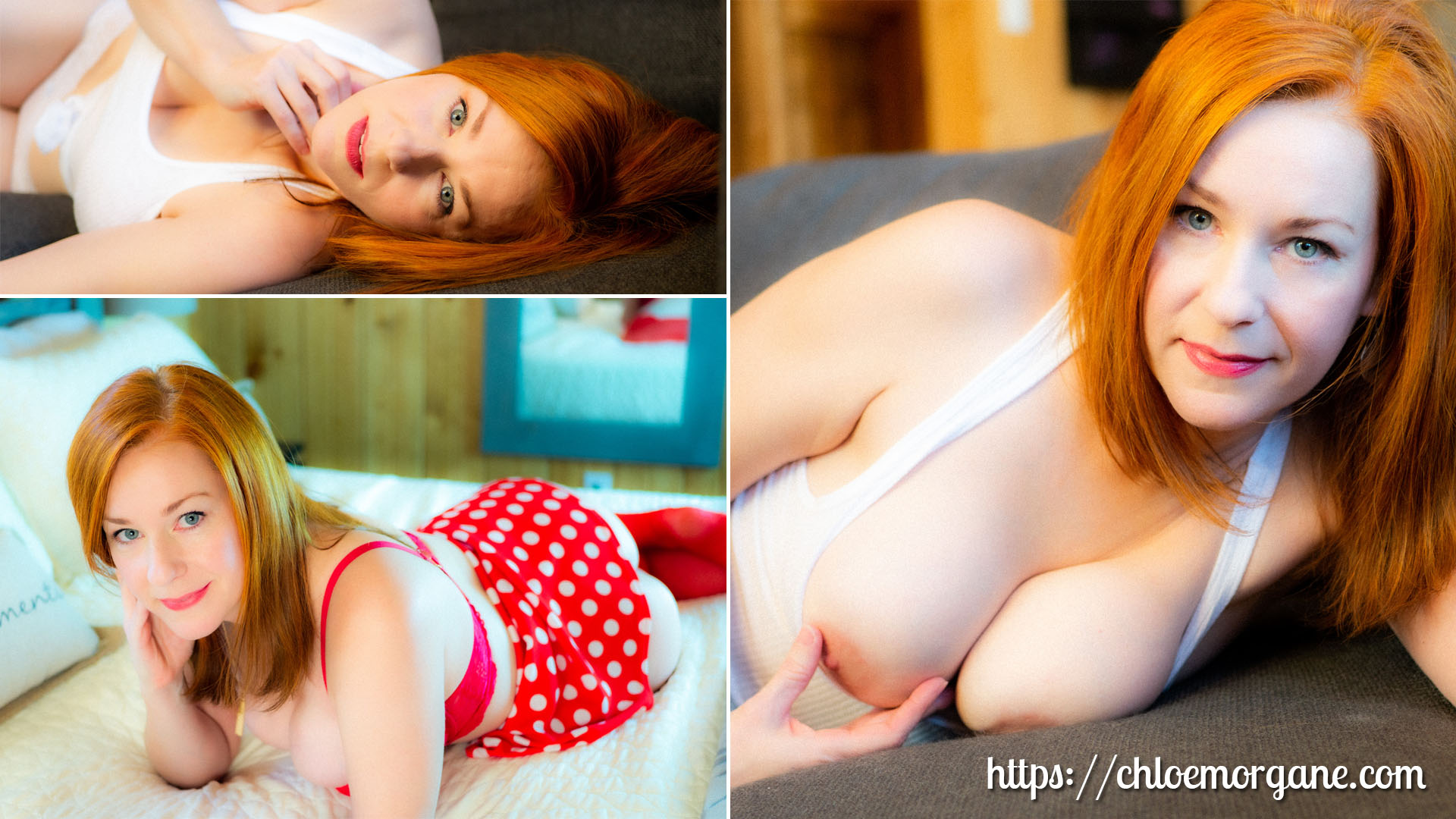 In the first set, I'm just laying here on the sofa in my little white cami, hoping you'll notice that I'm wearing something a little special for you. I can't help wanting to tease you a bit, to make you notice that the material is so sheer that you can almost see my nipples through. Maybe I'll just push my breasts together a little, look at you seductively... Who am I kidding? I feel just a little silly...
In the second set, I remembered that some people say redheads shouldn't wear red. I obviously disagree. There's such a beautiful feeling of seeing the way fiery red contrasts against my pale skin. It makes me feel so passionate, full of sensuality. My sheer red tights are so seductive, my red polkadot skirt is short enough to let you see a hit of my delightful bum. It makes me feel like I have a sexy little secret every time I wear a complete red outfit.
If you'd like to support my work, you can signup and start watching all my videos and photos right away!