Sucking Hard and Letting You Cum in my Mouth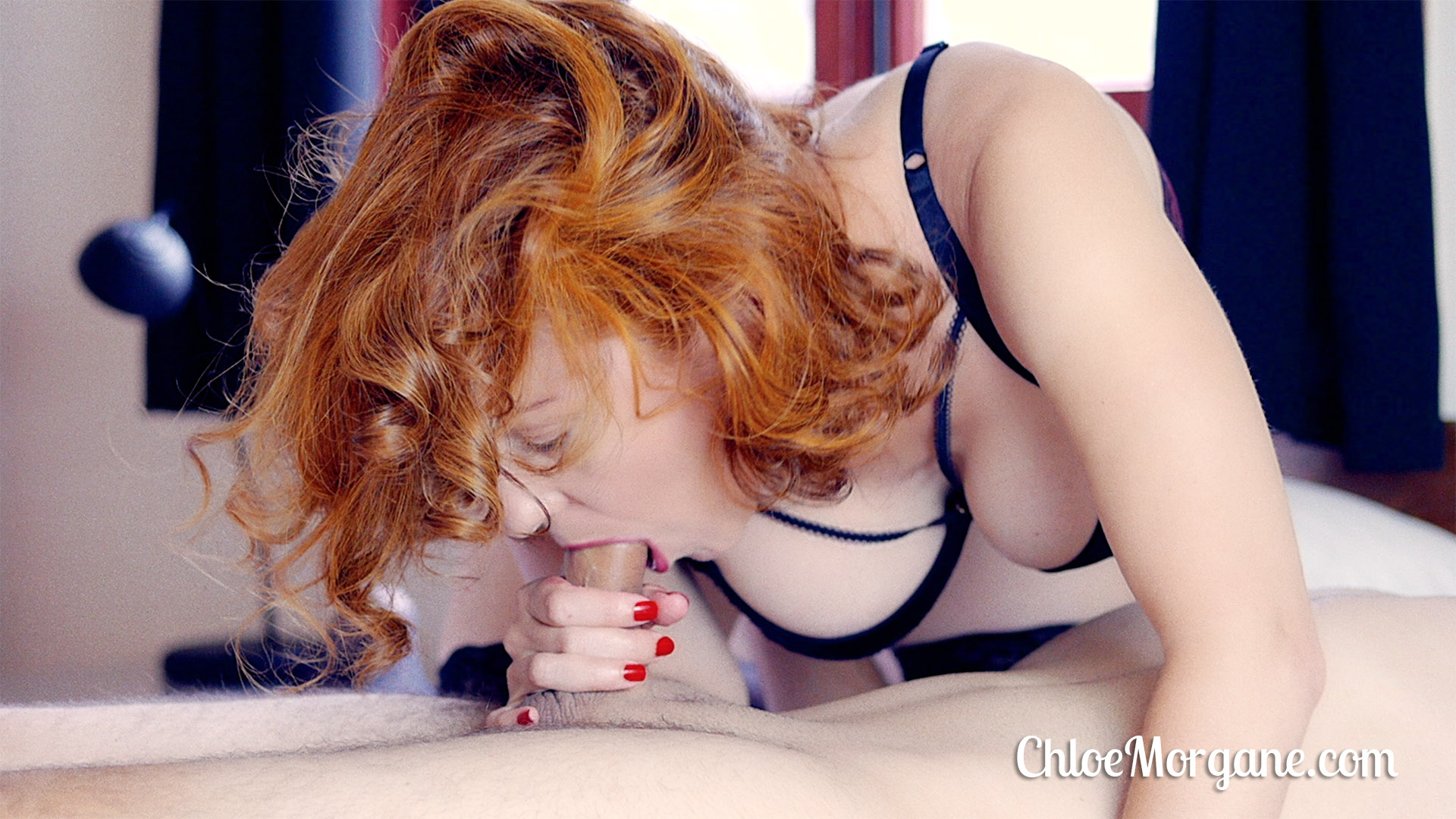 I love the way my short red hair looks when it bounces around my head as I lean down to take your cock into my mouth. I start slow, with gentle sucking and licking, but quickly build up to a faster pace. I can feel your cock getting harder and harder with each stroke, and soon you are moaning with pleasure. I love the taste of your cock, and I can feel myself getting wetter and wetter as I continue to suck you.
Then I go all in, sucking hard and fast, taking you as deep into my throat as I can. I can feel your cock throbbing against my tongue and I know you're getting close. I continue to make love to your beautiful, taking my time to ensure you enjoy every second.
I back off a bit, slowing my pace and softening my touch. Then I take you all in again, sucking and licking with a loving passion. I'm going so slowly to really drive you wild. Your reactions are so gorgeous to me. I see your hands wandering and I know that you hardly know what to do with yourself because this blowjob just feels so good.
I continue teasing and pleasing you until you can't take it anymore. I can feel your cock throbbing and pulsing against my tongue and I know you're about to explode. I back off slightly and then take you in my mouth one last time, sucking hard and I let you cum in my mouth. You are flooding my mouth, pulsing with powerful jets of your hot cum and I want to savor the taste of it as I swallow every last drop.
If you'd like to support my work, you can signup and start watching all my videos and photos right away!