Watch me, Fuck me Hard and Fill my Pussy with Your Cum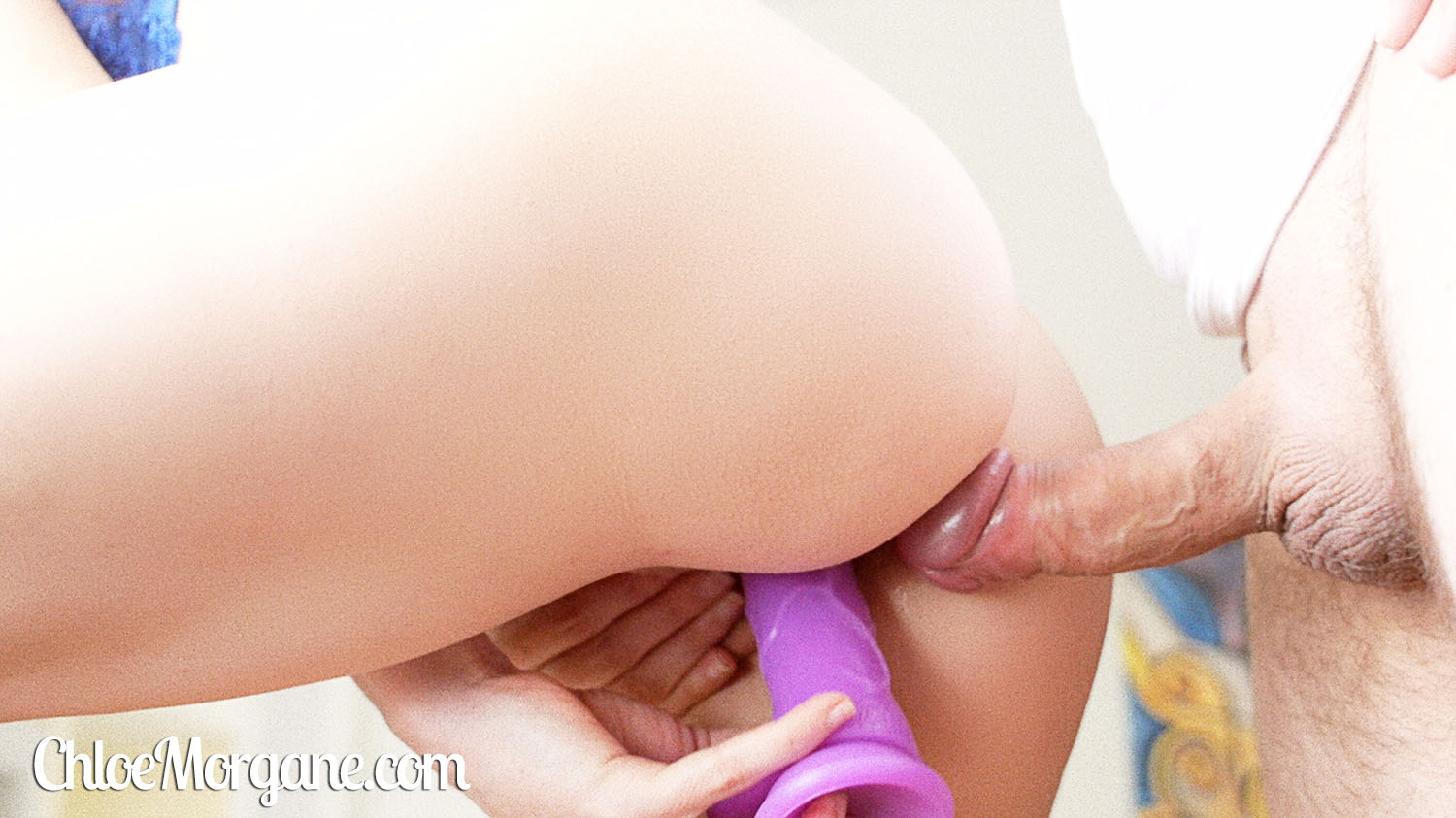 I want to be devoured and you seem to want to devour me. But instead, you stand there, staring at me, staring at my ass and getting a bulge inside your pants from watching my fingers tease my pussy. My body ached for you. I reach for my new toy, a textured purple dildo, and pushed it inside to try to tame the desire I felt for you. It was like an explosion detonating right at my core, feeling the toy inside fuelled my hunger for your cock.
You get up and come to me. You caress my butt, spreading my ass to get a delightful view of my little asshole, teasing it with your finger. As you push my dildo deeper and tap on the end, the deep, rough, but gentle vibrations were like an exquisite shock of electric desire tingling between my legs. You go on, teasing me like this, then drop your pants on the floor. My heart is racing with anticipation. I want to feel your cock deep inside me.
You touch me with your hard dick and I feel shivers down my spine. When you push your cock inside my pussy, an intense euphoric high takes over my body. You're fucking me exactly how I wanted to, but somehow, I felt languishing for more. As you take off my blue string, I'm sure you're going to give it to me, fuck my little pussy hard and deep. You have other plans and climb on the coffee table and make me suck your dick like I'm your slut.
As you get down the table, I crack a smile. I'm thinking this is it, I'm going to have my pussy filled with your hard cock. I'm wrong again, you want to watch and so you lay on the sofa and play with yourself. You enjoy the view of the dildo fucking my tight pussy, I can see it from the corner of my eyes.
I want you to fill me right now. My pussy is drenching wet. When you get up, you tease my ass, rubbing your cock next to my asshole, pushing slightly into it. I grab your cock and pump you. You grunt and finally give me what I deserve. You fuck me so hard that I get lost. You fill me with your cum and when you slip out, I feel your warm cream dripping. I'm a good girl and I don't like to waste so I hurry to lick your cock and savour your delicious cream.
If you'd like to support my work, you can signup and start watching all my videos and photos right away!