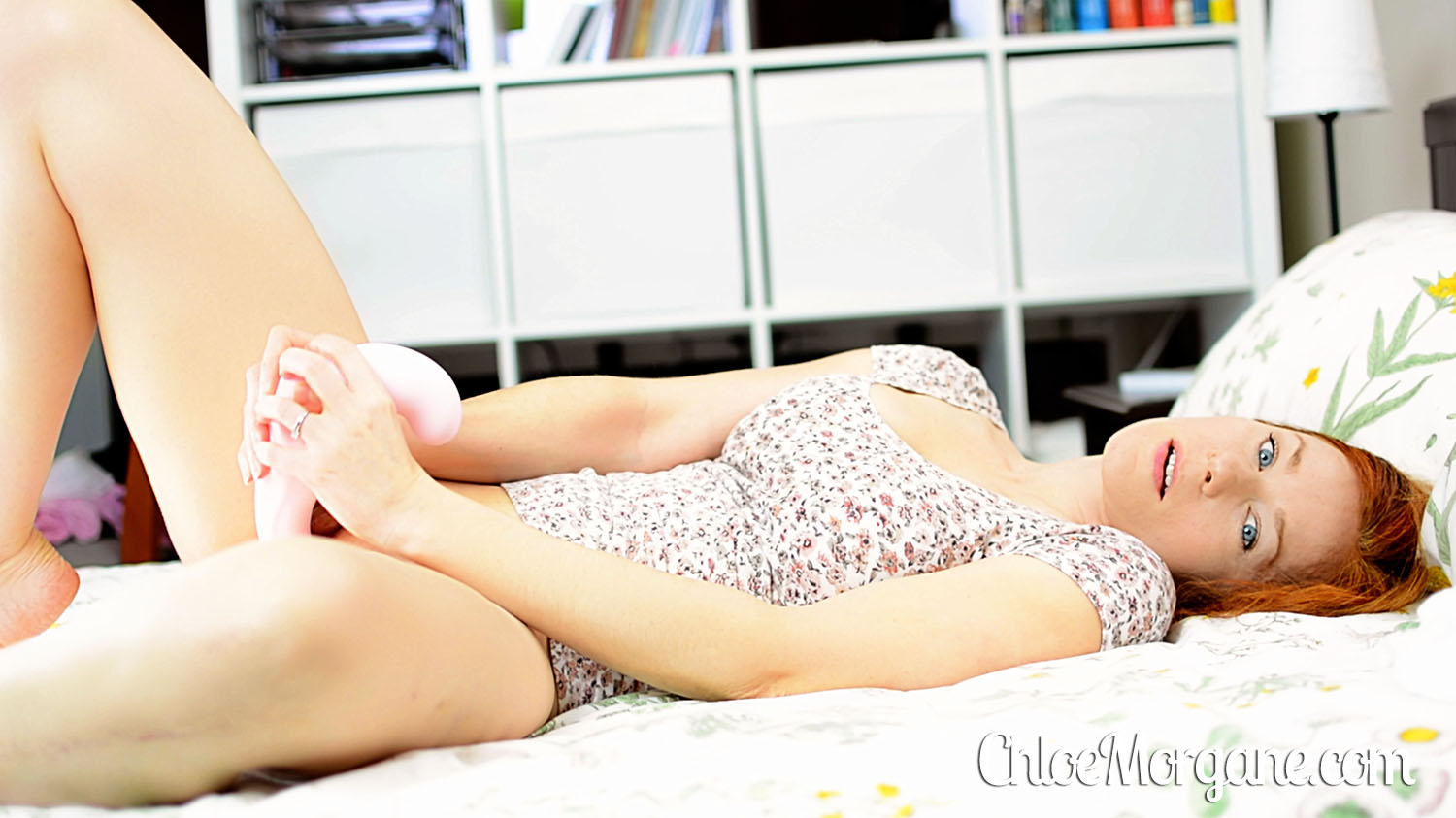 Lying in my bed, I'm wearing only white cotton panties and a floral t-shirt. When there's a storm outside, you don't have much choice but to stay cozy inside, patiently waiting that it ends. It's the perfect time to play! I chose my pink double dildo, and I'm trying a sample lubricant from Lelo.
When all is done, and I carefully slide my dildo out of my pussy, there's cream spilling out, and my pussy spasms with pleasure.
If you'd like to support my work, you can signup and start watching all my videos and photos right away!