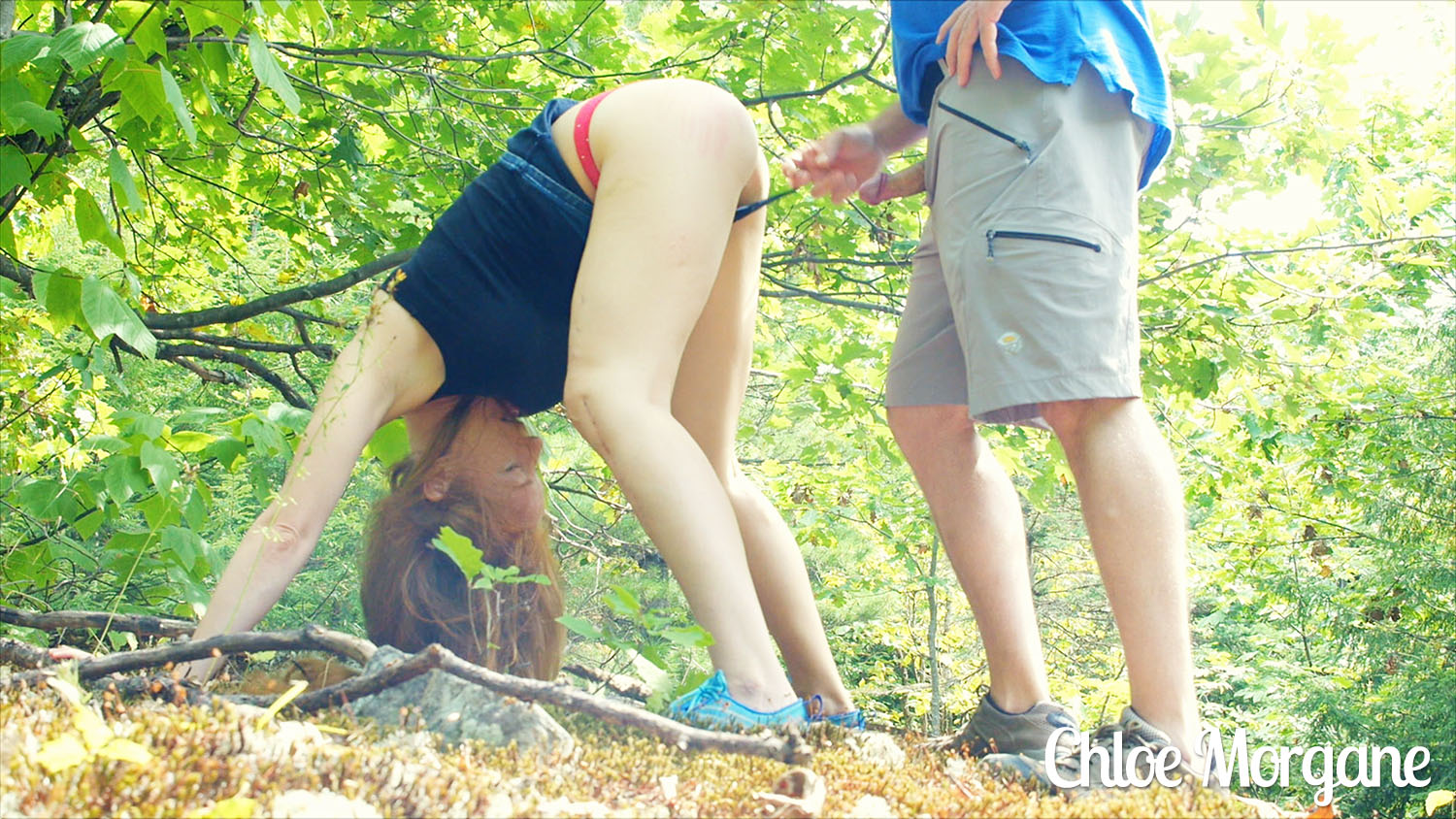 I'm lucky because when I want to go take a walk in the forest, all I have to do is go into my backyard! Wild animals like deer, porcupines and coyotes live there.
I like to walk with my lover in the forest, I feel like a she-wolf, and I want him to fuck me. My wolf does not need to be asked twice; he unzips his shorts and gives me his already hard cock to taste.
I want him to enter my hot and wet pussy, so I present my behind to him. He quickly lifts my skirt and slides my g-string aside to slip his cock in my pussy and make me moan with pleasure.
He wants me to taste the flavour of my juices. I turn to suck him, but he grabs my hair with his strong hands to push his cock deeply into my throat. I'm so turned on that I have to touch myself, caress my pussy while he continues to thrust in my mouth and in my throat.
The desire to feel his hot cum rushing into me is stronger than anything. I turn again, he enthusiastically fills me, and his pelvic movements are intensely passionate, so much so that he ends up coming and giving me what I wanted: a pussy filled with tasty cream.
A small drop escapes...but before it falls and gets wasted, I collect it on my finger and decide to have my wolf get a taste of it. We can share after all!
Draft: 2021-12-12
If you'd like to support my work, you can signup and start watching all my videos and photos right away!