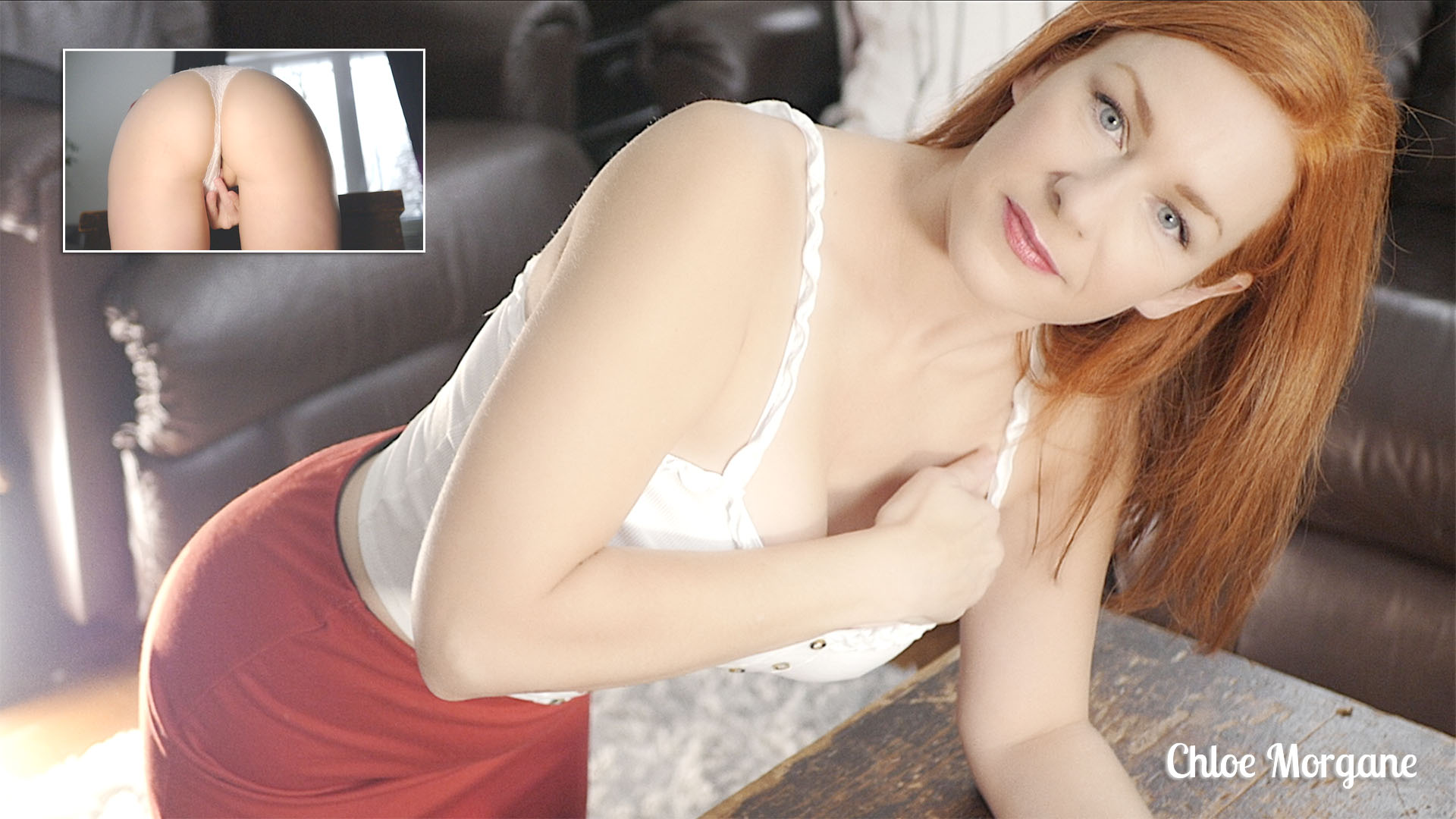 I love this position, it's like doggystyle and I know you love to watch when I slide 3 fingers in my pussy. You can clearly see my fingers stretch my lovely little pink pussy. I'm your hot redhead and I delight in sliding my fingers in my dripping wet pussy and rubbing my clit.
As my fingers slide in and out I can feel the heat in my pussy increasing. There comes this sweet moment where my pussy starts getting really wet around my fingers. They feel absolutely heavenly inside my juicy warm wet hole. I start rubbing my hot clit with my other hand until my wetness builds up a lot and until I almost reach the point where I am just about to cum.
This position gets you excited and hard! You think I have the best pussy, and I love to play with it while you watch. I think you like to see me play with my pussy and you get so turned on when I slide my fingers in and out. This position is so hot, it makes me moan every time.
My pussy tightens around my fingers in such intense way that my breathing quickly accelerate until it sounds louder. My orgasm suddenly starts in a blur and the intensity builds up. And this just goes on and keeps going on , as more and more waves of pleasure fill my head and body. The waves increase in rate and they want to burst out loud in a massive climax.
If it helps you to imagine the warmth and how horny my body is you can touch yourself and just imagine it's your big hard cock sliding in and out of me like that. I just can't hold that orgasm anymore and when I release it, my whole body feels amazing and my pussy is dripping wet.
If you'd like to support my work, you can signup and start watching all my videos and photos right away!