Curvy Redhead in Seasonal Splendor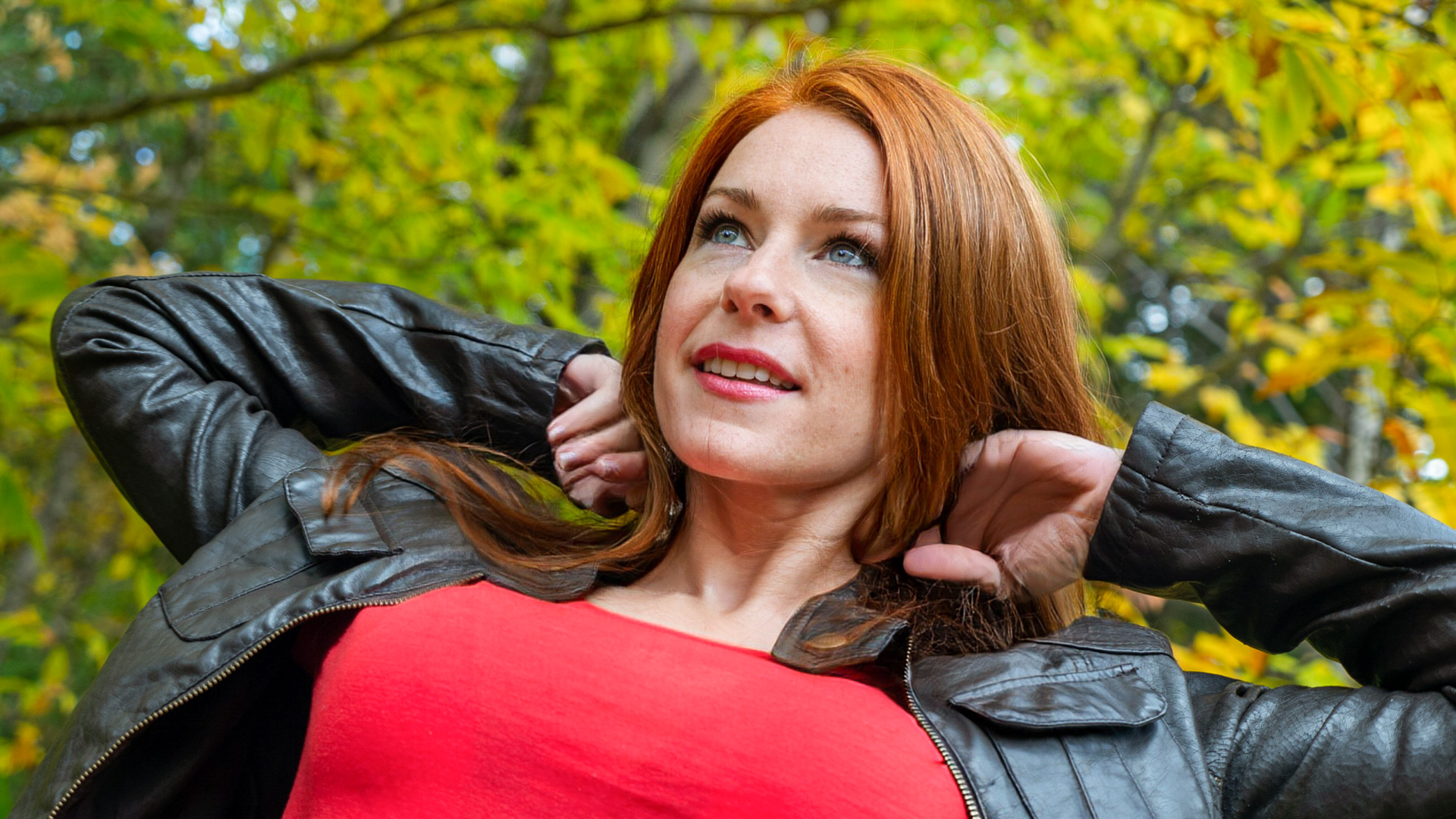 As I step outside on this crisp autumn day, I feel the cool breeze dance through my hair. The leaves are a beautiful blend of orange and yellow, but there's still a hint of green scattered throughout the trees. I can't help but feel a sense of joy as I take in the sights and sounds of this season.
My outfit reflects my love for autumn, as I wear a cozy brown leather jacket over a bright red shirt, paired with classic blue jeans. I feel comfortable yet stylish, and the colors of my clothing mirror the changing leaves that surround me.
As I wander outside, I can't help but smile. Autumn has always been my favorite season. There's something magical about the way the leaves change color and fall gently to the ground, creating a blanket of beauty. I love the crispness in the air, the smell of pumpkin spice, and the feeling of comfort that comes from wrapping up in a warm sweater.
My long hair, which reaches down to my waist, blows in the wind as I walk, and my greenish eyes sparkle in the sunlight. I have always been drawn to this time of year, and I feel my freckled skin soaking up the last bit of warmth before the chill of winter sets in.
As I take in the beauty of the world around me, I can't help but feel grateful for this moment. This season reminds me of the importance of slowing down, taking a breath, and enjoying the simple things in life.
If you'd like to support my work, you can signup and start watching all my videos and photos right away!