Fuck me Hard and Make me Taste Your Cum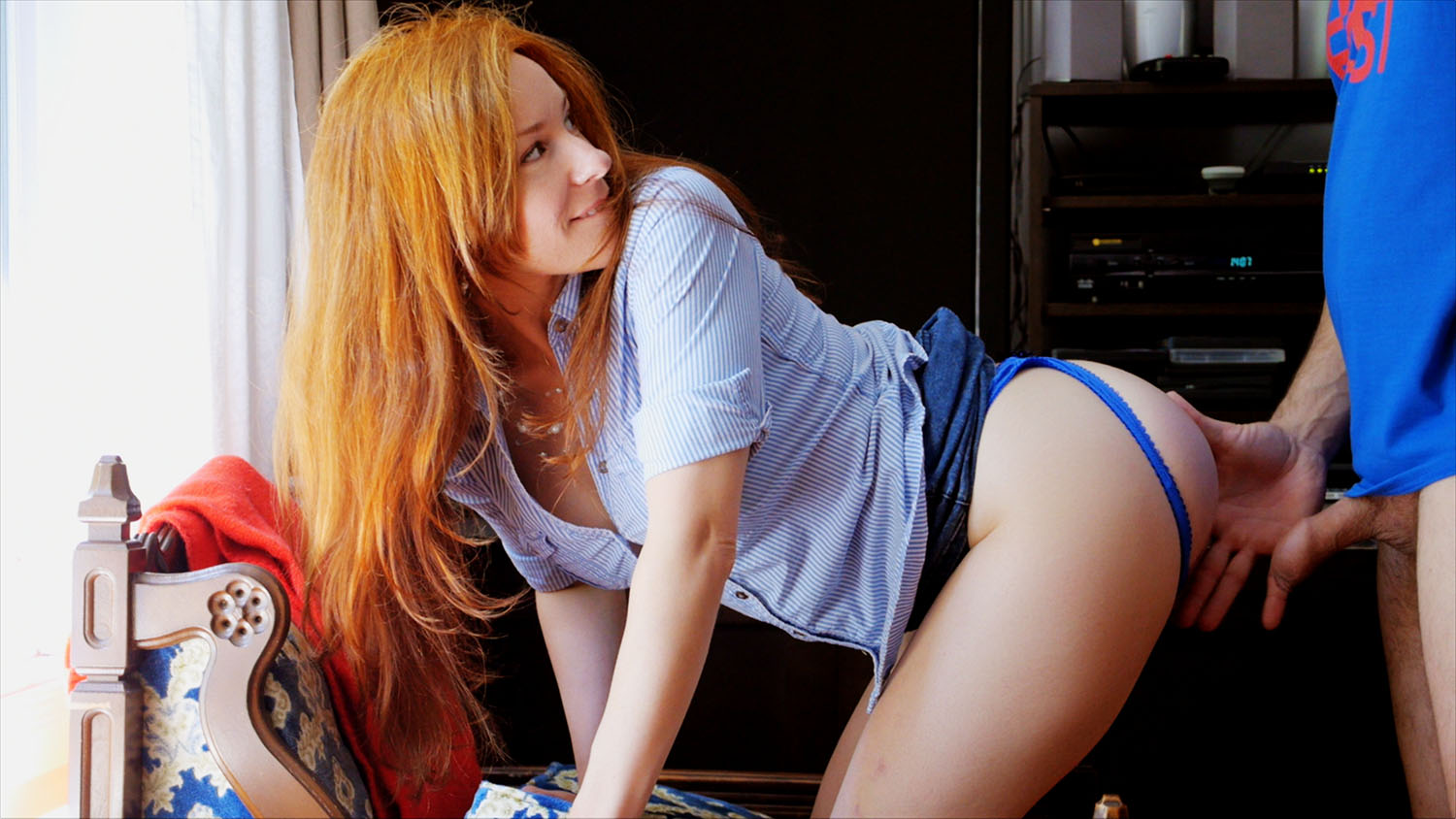 I'm wearing a tiny little jean skirt and a blue g-string. You can see my thong peeking out, and my ass is looking so good up in the air like that. I know my big breasts look amazing in my little blue blouse. I feel confident and sexy, and I know you can't resist me when I'm wearing it. I lift my skirt because I'm eagerly anticipating you taking me. I know you're going to enjoy the view, and I can't wait to feel your hands on me.
You come up behind me and start playing with my pussy right away. Your hands wander for a while and you play with my g-string, pushing it away and putting it back in place. It feels electric, every time your fingers touch me there. I can't help but moan in pleasure as you continue to tease me. You then slide your hard cock against my wet pussy and thrust it inside me.You make me feel so good, baby.
I can't help but get drenching wet when you're inside me. You fuck me hard and I love it. I can't get enough of you. I love feeling your cock inside me. I want you to fuck me hard from behind and make me cum over and over again. I love how your cock feels inside my tight pussy and I never want it to stop. The harder you fuck me, the closer I get to orgasm. I can feel it building up inside me, and it's going to be amazing.
I scream out in pleasure as I come. You then give me a few more thrusts and I can feel your cock throbbing inside me as you come. You then pull out and I can feel you cum dripping out of me. You bring some of the creampie from my pussy up to my mouth so I can taste you. Mmmm, you taste so good.
If you'd like to support my work, you can signup and start watching all my videos and photos right away!