Redhead Giving a Hot Blowjob and Getting Fucked Up-Skirt in the Forest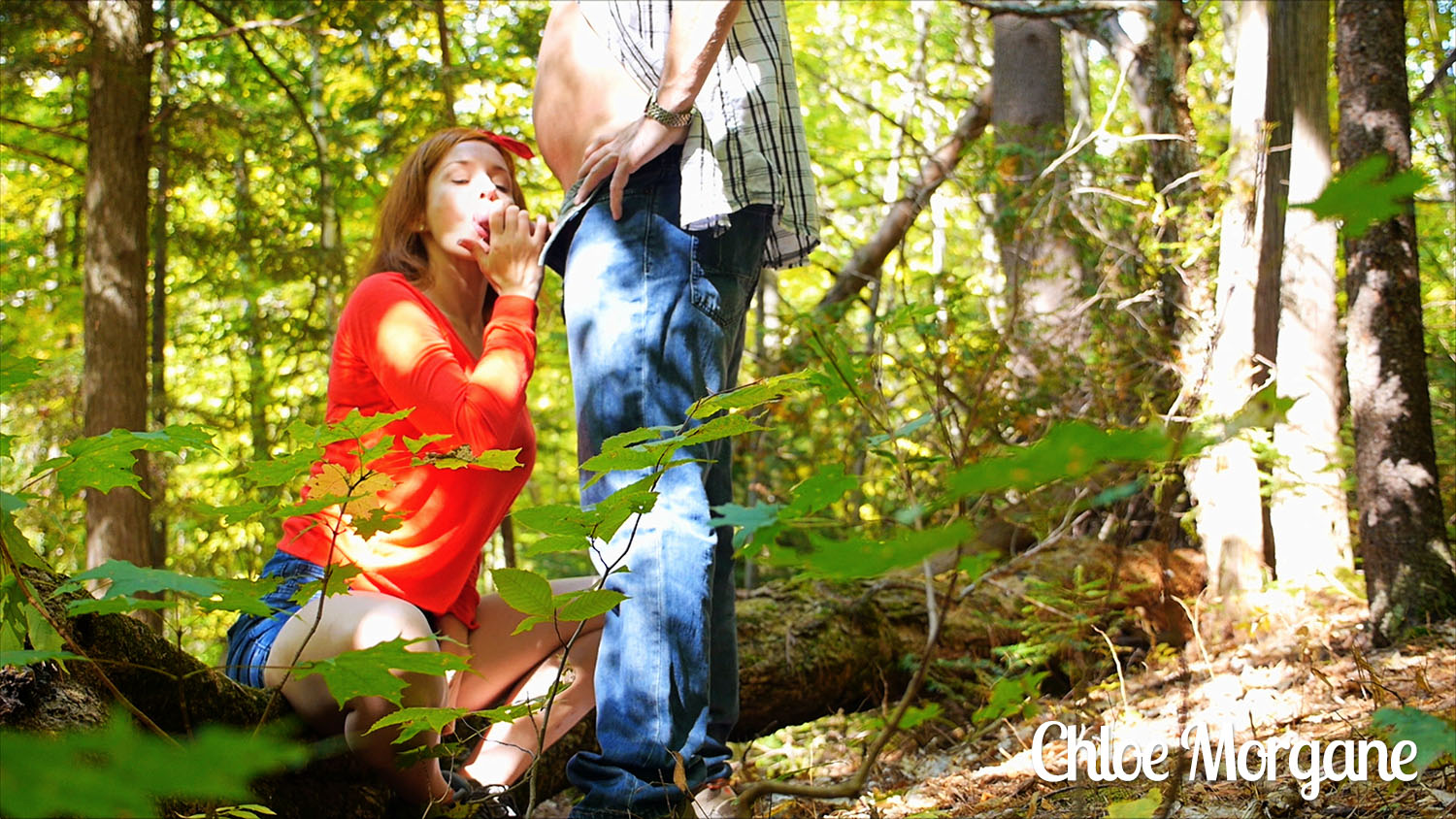 I love the feeling of your cock in my mouth, especially when I'm outdoors and can smell the earthy scent of the woods around us. There's something about being surrounded by nature that makes me feel even more slutty and dirty, and I can't help but moan as I suck you harder and harder. You're standing there looking at me as I sit on this log, and you can't help but wonder if I'm wearing any panties under this jeans skirt of mine. As I start playing with myself, I can see the excitement in your eyes.
As I unzip your jeans and take out your already hard cock, I can't help but start to suck on it. The taste of your cock fills my mouth as I swirl my tongue around it. I can feel you getting harder with every stroke. You make me so horny when you push your big dick deep in my throat. I love feeling your cock slide down my throat and hearing you moan in pleasure. You just love the amazing blowjob I'm giving you in the woods!
I eagerly await your touch, turning around and lifting my skirt so you can access my pussy. You move my panties aside and slide your cock deep inside my pussy. I moan in pleasure as you start thrusting, each movement sending waves of pleasure through my body. You pick up the pace, your breathing becoming ragged as you start nearing your climax. I tighten my grip on you, my body shaking with pleasure as I come undone around you. I love feeling your every thrust as you ravish me with wanton desire. You fuck me so hard that I can't help but moan in pleasure. When you're ready to cum, I turn and sit back on the log so you can explode in my mouth. I swallow every last drop, savoring your taste. And then we get up and continue on with our hike.
If you'd like to support my work, you can signup and start watching all my videos and photos right away!