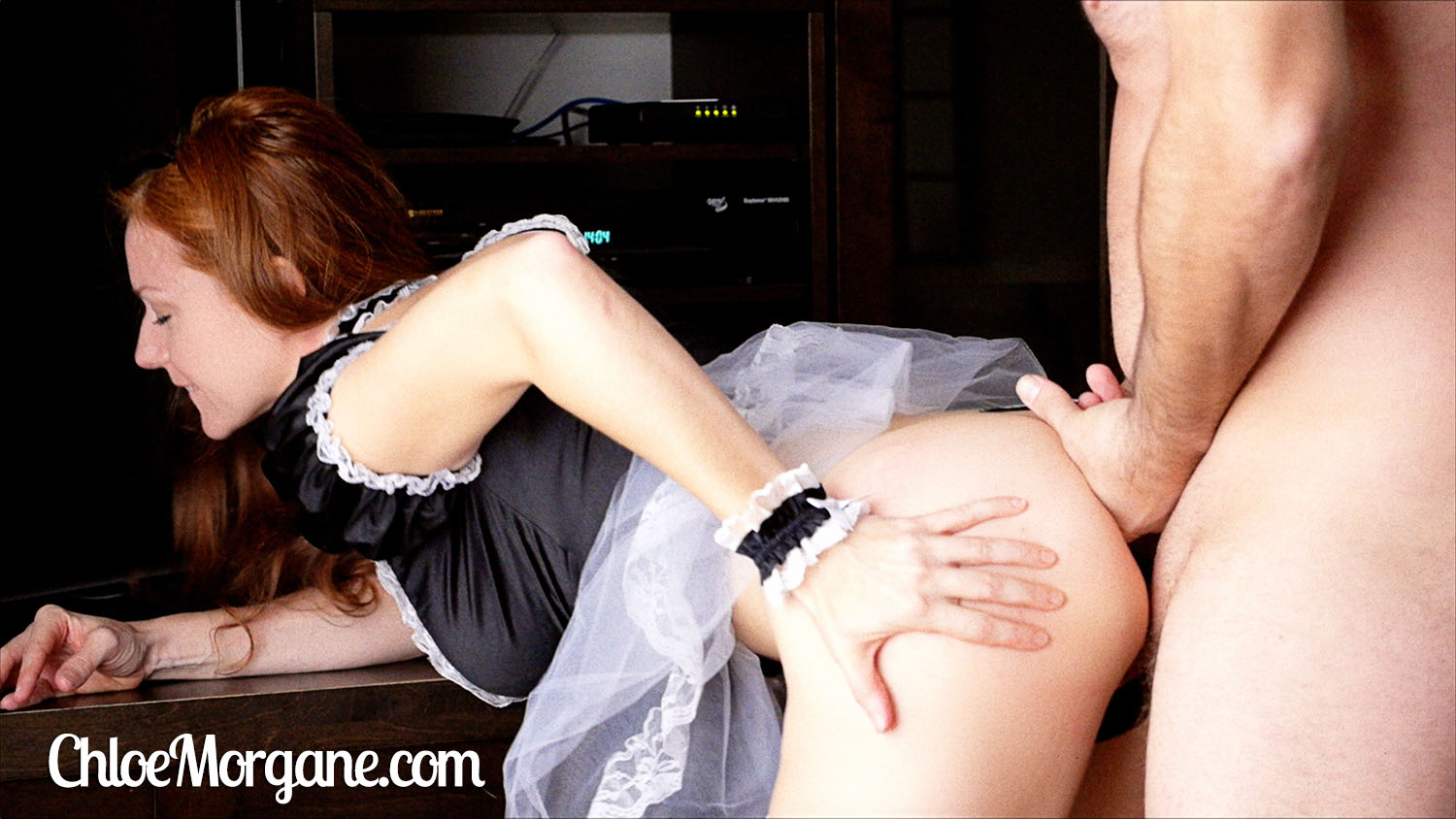 I had a lot of dusting to do, but I got interrupted in the middle of the job. Taking my feather duster from my hands, you decide to work with it on my butt... It tickles! The view you have is too much for you. While your hand caresses my pussy and my ass, your cock gets bigger and bigger. I get more and more turned on, and you start to get so hard that I can see your cock bulging.
I get down on my knees and guzzle your beautiful dick, deep in my throat and I suck your balls. Our bodies want each other. I turn around so you can take me from behind. You're pounding me and I'm clearly loving it, but somehow you stop. We both know that it's just going to be an awesome ride for both of us.
Something's on your mind. You make me come; it's a g-spot kind of orgasm. Now it's your turn. With your index finger in my ass, you thrust fast and hard until you come inside my pussy. I love being filled with your sticky, thick seed. You grab me and hold me tight as your dick shoots your hot load in my pussy.
Now if you'll excuse me, I have some dusting to do...
Happy Halloween from the Frenchmaid!
If you'd like to support my work, you can signup and start watching all my videos and photos right away!