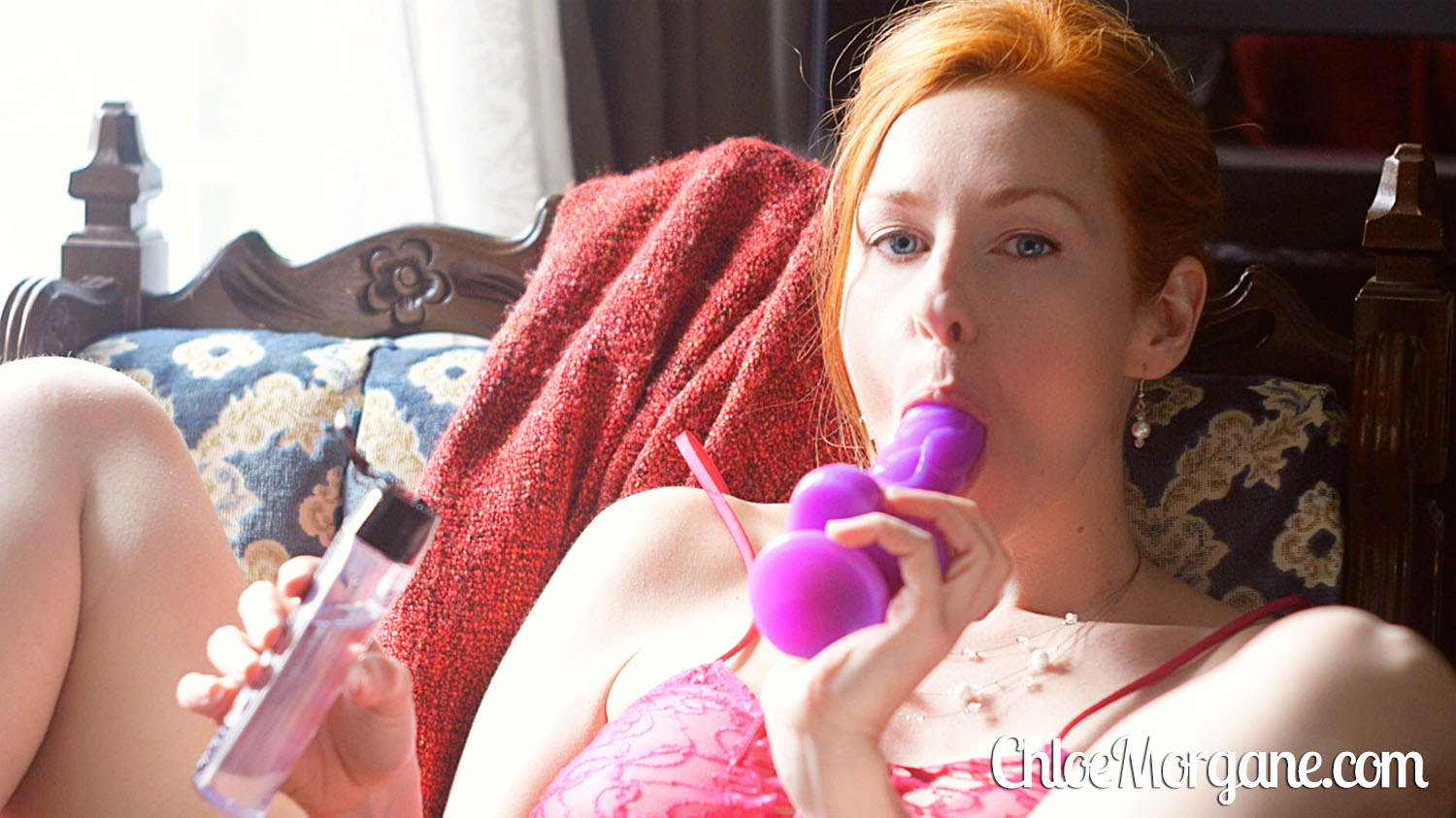 I felt a warm tingle between my legs as the ribbon of my dentelle nighty teased my clitoris. Holding my bottle of water based lubricant in one hand, flickering the knot of the ribbon on my clitoris and my legs spread as wide as can be, my skin quivered as I knew I was in for another treat from my new purple toy. The tingle shooting through my pussy was my body's reaction to how much it turned me on.
I poured the luscious liquid directly on my plump pink pussy and my fingers lightly caressed my tender lips, stopping the lubricant from gliding down on the cushion. Slowly, I traced circles around my swelling clitoris which echoed my arousal. I closed my eyes and sucked on that beautiful didlo. My mind wandered, igniting my deepest sexual desires. Guiding it up over my small opening, sliding it between my wet folds, the anticipation sent chills across my skin to the depths of my warm and moist pussy.
I was ready and open to receive the toy inside me. I gripped it and pushed it half way in. In and out, pushing it deep into my pussy. I pulled it out completely revealing my opened pussy and pushed it back in, faster. I groaned in ecstasy as the balls of the dildo stimulated my clitoris. I was soaking with pleasure, my juices dripping down between my butt cheeks. A carnal groan escaped my lips as I thrusted the dildo inside me, deeper, pumping hard and fast as my swollen pussy throbbed filling me with a flowing river of pleasure.
If you'd like to support my work, you can signup and start watching all my videos and photos right away!