Outdoor Wild Sex and Blowjob Cumshot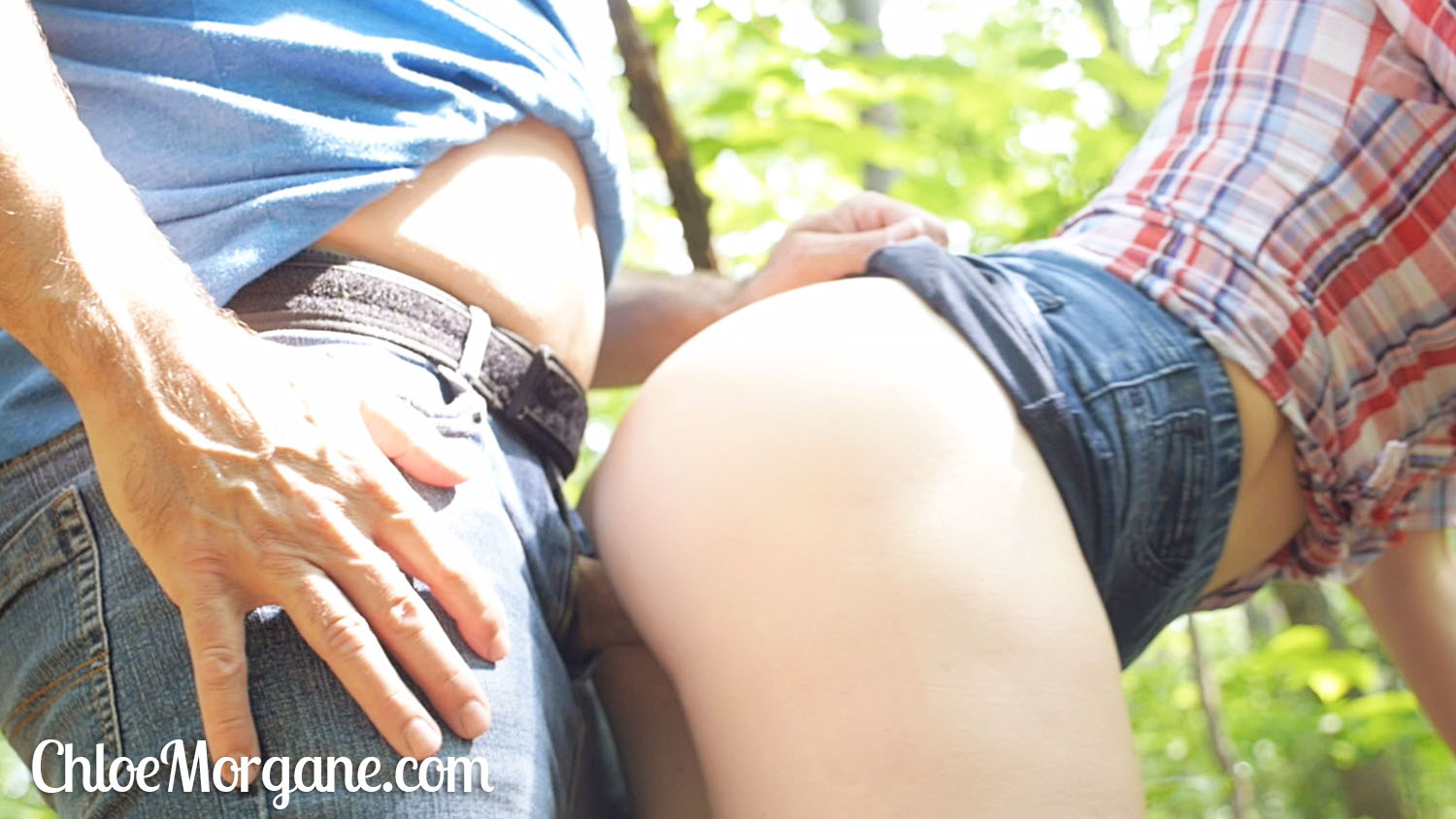 Outdoor sex is fun. A little bit of Watkins makes it even better especially during mosquito season! I set my eyes on a tree trunk that has fallen on the ground. It was the perfect hight for me to bend over and give you access to my soft and juicy pussy.
Before you please me, I decide to suck your beautiful cock. It's so soft and delicious, I want to take it all, deep inside. I tease your foreskin with my tongue and then let it slid to reveal your cock head. I blow you without using my hands. It seems you are enjoying the way I suck you because you put your hand on my hand and start to swing in and out of my mouth.
Our excitement is high and so I get up and turn around to give you my pussy, which you eagerly take. It's so good to feel you inside, I could cum in just a few seconds, but you want to give me even more pleasure. Your index finger wander a little around my ass hole. Oh! how I want you to push it inside! As if you read my mind, you slide your index finger inside my ass hole. This pushes me to the edge. I can take it anymore and have to cum.
Now that you gave me full pleasure, I tuck my skirt down and get all my attention to your cock. It doesn't take long before you too travel to ecstasy. Your cum shoots into my mouth and on my cheek! What a delightful way to end our little sexy adventure in the woods...
If you'd like to support my work, you can signup and start watching all my videos and photos right away!