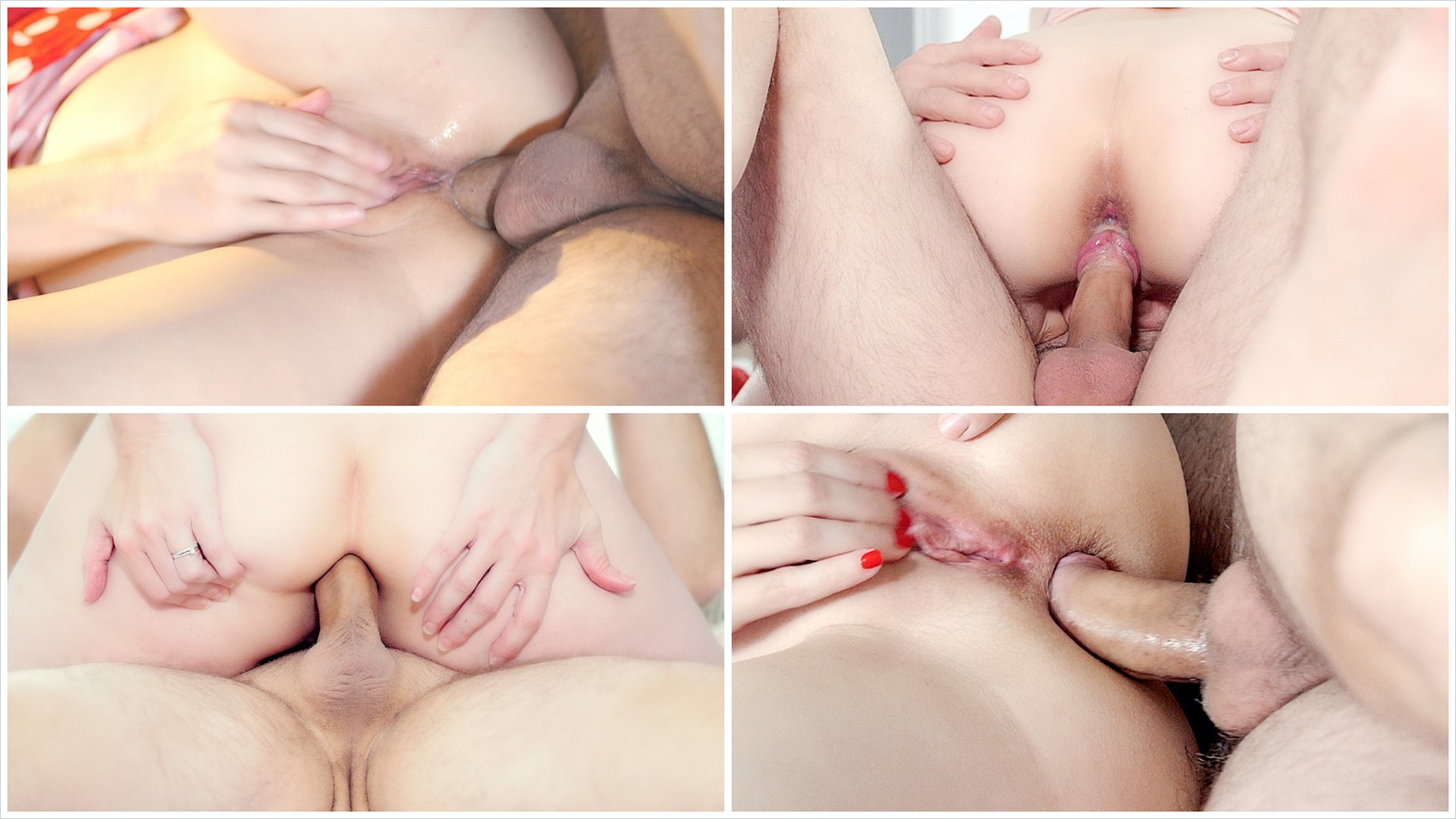 In this awesome anal sex compilation, my ass gets fucked by your big beautiful cock. After your cock is deep inside of me, you are going to go harder and harder until I'm ready for you to cum inside me. But, I'll do everything to keep you waiting.
I love a man who is deep inside me and will never stop until I he has cum inside my tight asshole. And you're going to make me cum harder and harder until your cock is so big and thick it will hurt when you are done with me. You're going to fill me up and make my ass the most amazing toy ever. And that's just the beginning because anal sex compilation is going to have another huge load of anal creampie all inside my tight asshole.
I love it when I'm on top and you open up my butt cheeks. You're hard and thick and you can slide in and out of my ass easily when I'm on top of you. It feels so good to have that thick cock up inside my tight ass and you are going to fill me up with your hot cum. You're stretching my tight ass with your big dick and making me a perfect toy for your big fat cock.
I want to have my asshole stuffed full of your cock and then you are going to push it in as deep as you can until your balls are all swollen and you are ready for the big cumshot. I can feel your balls pulsating as you push deep inside my tight ass.
You continue to pound my tight asshole even if you sense that it hurts. My moans are different when you fuck my ass a little too hard and it hurts. That's because I love it when you fuck me so hard that my tight asshole hurts when you push so hard. It feels so good to be your little fuck hole and to get fucked so deep. My ass is your personal fuck hole and you are going to fill it with your huge dick. You want me to give you the tightest ass you've ever had and it feels so good when you fuck my horny ass deep.
You want to continue fucking my tight ass because I'm a horny little girl and that's making you really hard. My ass is yours to fuck as you see fit and I feel like an obedient little girl for having this nice asshole stuffed with your huge cock. I know you're going to have so much cum for me that I will be begging for it to fill up my tight ass. You want to see me begging for your cum, right? Give it to me, fill me up now! And when you're done with me, you'll delight yourself with the cum dripping out and down my legs.
If you'd like to support my work, you can signup and start watching all my videos and photos right away!