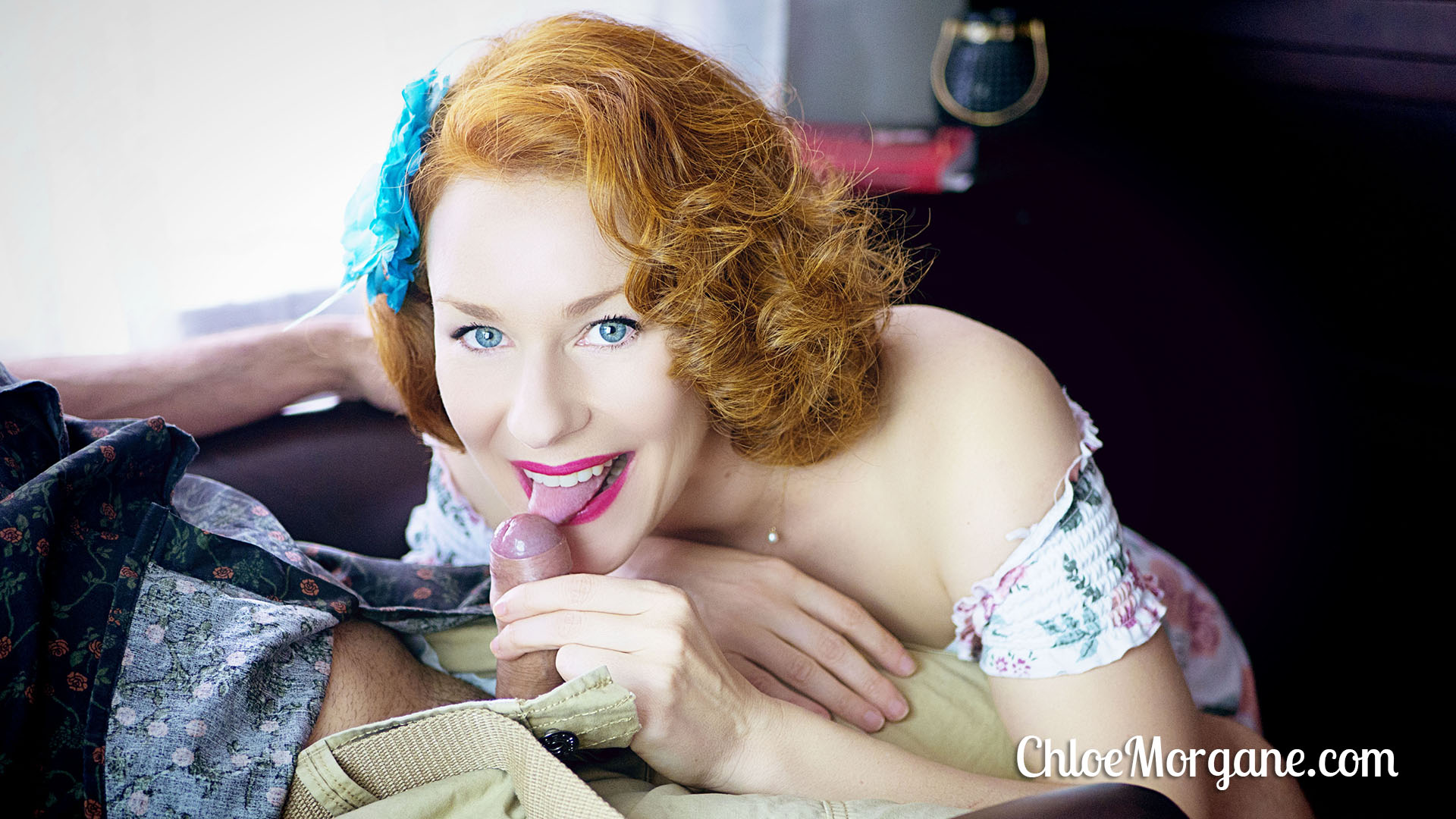 I'm feeling naughty today. I want to give my man a special treat. I know he loves my big breasts, so I decide to give him a sultry, classy and sensual blowjob. He looks at me with pure lust and desire in his eyes. He can't believe how lucky he is to be getting a blowjob from such a hot redhead woman. I can tell he's getting really turned on by the way he's looking at me.
I start by slowly and sensually licking his shaft. I can see the appreciation in his eyes. I then take him all in my mouth, sucking and licking him like no one has ever done before. I can feel his body tense up as he enjoys my oral ministrations. I again lick his shaft from base to tip, making sure to cover every inch. I then deep throat his beautiful cock, and using my tongue to tease and tantalize his balls. I can tell he's enjoying it by the way his body is responding.
I increase the pace, taking him deeper into my throat with each stroke. My hand rubs his balls, adding to his pleasure. I can feel him getting close to his climax, but I slow down, prolonging his pleasure. I take him out of my mouth and swirl my tongue around his head, teasing it before taking it back into my mouth. I love sucking on his balls, gently at first and then increasing the pressure. I take him back into my mouth and begin stroking him with my hand.
I continue sucking and licking until he can't take it anymore and explodes into my mouth with a final, powerful thrust. I take him all the way in as he continues to cum into my mouth. I savor the taste of his release, before swallowing it all down. I look into his eyes and give him a satisfied smile. That was one blowjob he'll never forget!
If you'd like to support my work, you can signup and start watching all my videos and photos right away!