Surprise, I'm masturbating!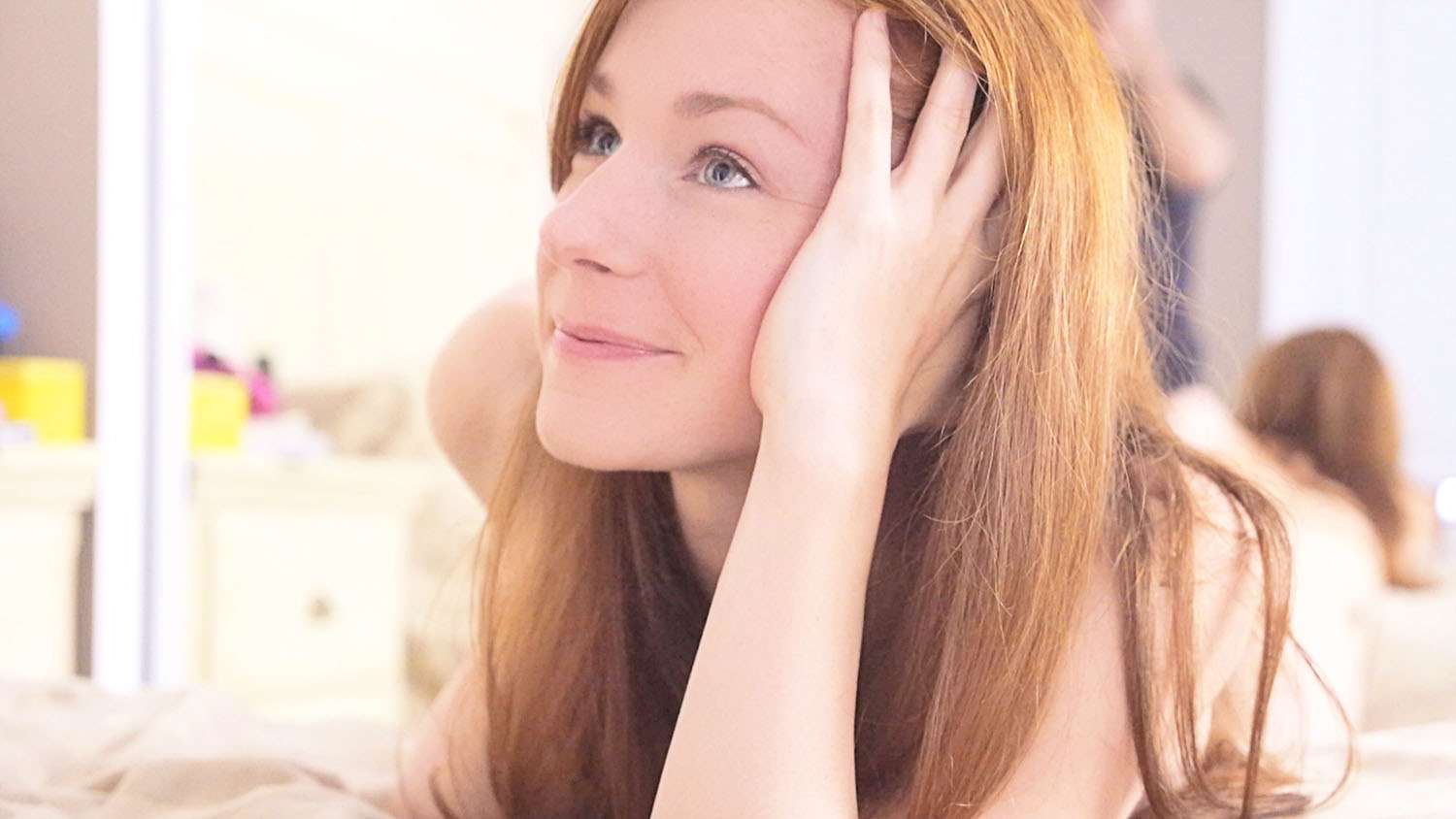 I kneeled at the side of the bed as to make a prayer, but leaned forward on the bed to caress my ass. I can have a look in the mirror behind me and watch myself playing with my pussy. The view gets me even wetter. I slide my dildo inside my soaked pussy, and sigh lightly. My body is enjoying the rhythm at which I thrust it in and out. I moan a little louder each time I feel it go in, and at this pace, I know I am close to coming.
But I hear you come home, and that slows down the heat. I feel a bit embarrassed and perplexed as I didn't expect you to come home this early! I suppose I could have tried to get dressed and pretend I wasn't guilty of giving myself this wonderful carnal pleasure. But I thought it would be much more arousing to be caught masturbating by you...
When you enter the bedroom, you see me there, kneeling on the side of the bed with my bare ass reflecting in the mirror. I giggle out of nervousness because I don't know how you will react to the scene you are presented. You're visibly a bit embarrassed, but you try to hide it by talking to me about mundane stuff. I see in your face, in your smile that if you had time, you would take that soaked pussy and give it a ride.
I'm eager to continue touching myself, especially now that you've caught me masturbating, my appetite is through the roof. As soon as you leave the room, I get back to business. I push my dildo in and out at a faster pace, using the base to rub my clitoris. It doesn't take long before I feel the rush of the orgasm take over my body and it sends a river of bliss through my veins.
If you'd like to support my work, you can signup and start watching all my videos and photos right away!