I Love Playing with my Big, Soft Boobs Because They Feel Amazing and I Love the Way You Look at Them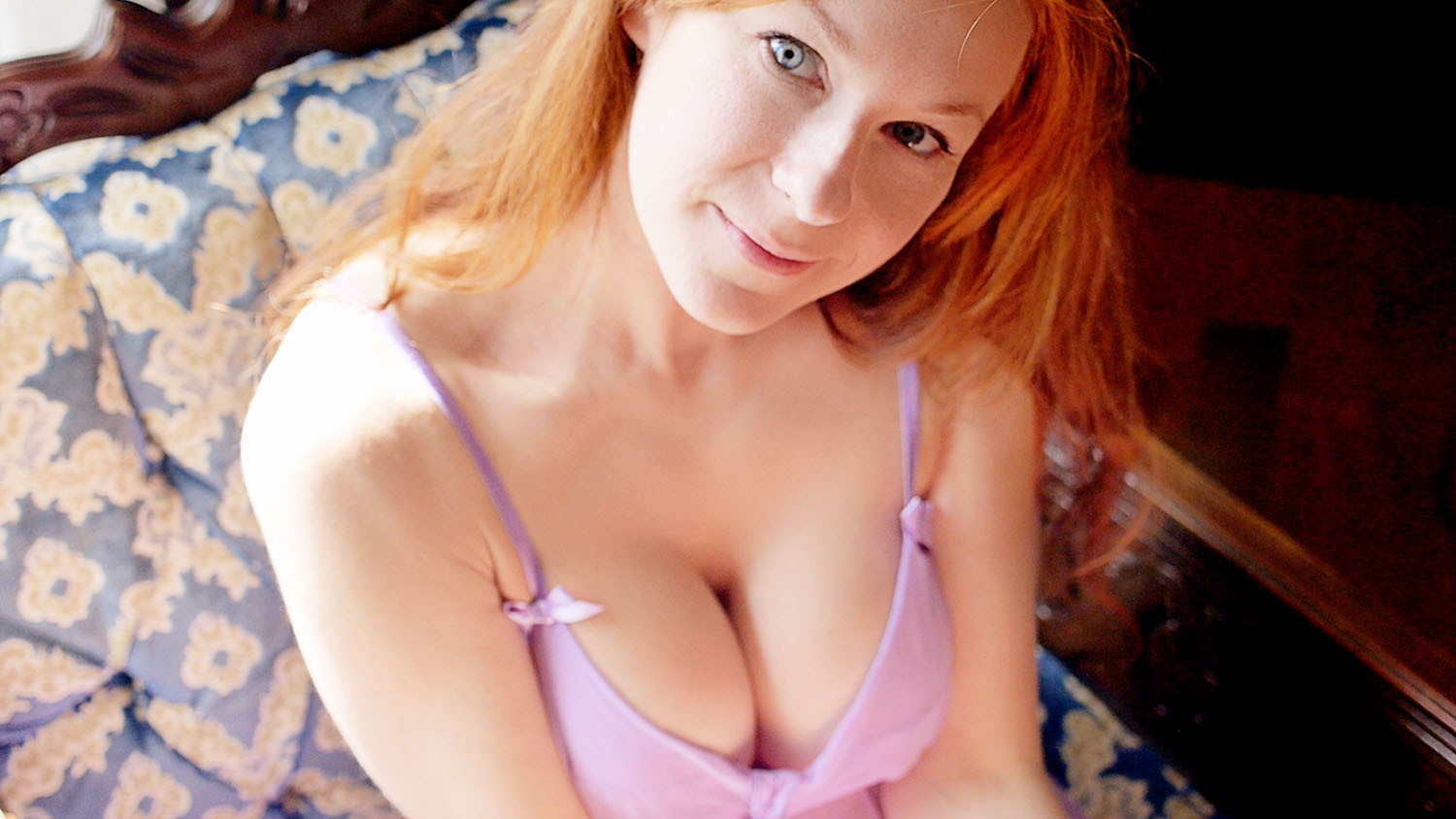 Playing with my Big Soft Boobs You can see my nipples poking through my thin purple babydoll as I sit across the room from you. My big breasts are barely covered by the fabric and I'm not wearing a bra, so you can imagine what they look like. I can see your eyes glued to my breasts as I caress them. I know you're wondering what my boobs look like, and I'm getting wetter and wetter thinking about you wanting to see it. You can see my hard nipples poking through the fabric of my babydoll.
I can see the desire in your eyes, and I know you're thinking about what it would be like to touch them. I'm getting so turned on thinking about you wanting to see my breasts that I can't help but take off my babydoll. I want you to see my naked breasts, and I know that you're going to love what you see. I'm teasing you, playing with my breasts, knowing that it's driving you wild. You're trying to control yourself, but I can see the bulge in your pants. I know you want to touch yourself, but you're waiting for me to give you permission. I'm enjoying teasing you, knowing how much you want me.
If I give you the green light, and you start touching yourself will you be stroking your cock, getting harder and harder, as you watch me play with my breasts? I'm getting so turned on watching you touch yourself, but I continue to play with my boobs because I know that it's turning you on. I love knowing that I have that much control over your pleasure. As you continue to stroke your cock, I might even start playing with my pussy, making myself even more turned on. Or maybe not. I love knowing that I'm making you so horny that you can't help but touch yourself just by watching me play with my breasts. It really turns me on to see you so turned on.
If you'd like to support my work, you can signup and start watching all my videos and photos right away!