I eagerly want to please you by sucking your dick while you slide a butt plug in my ass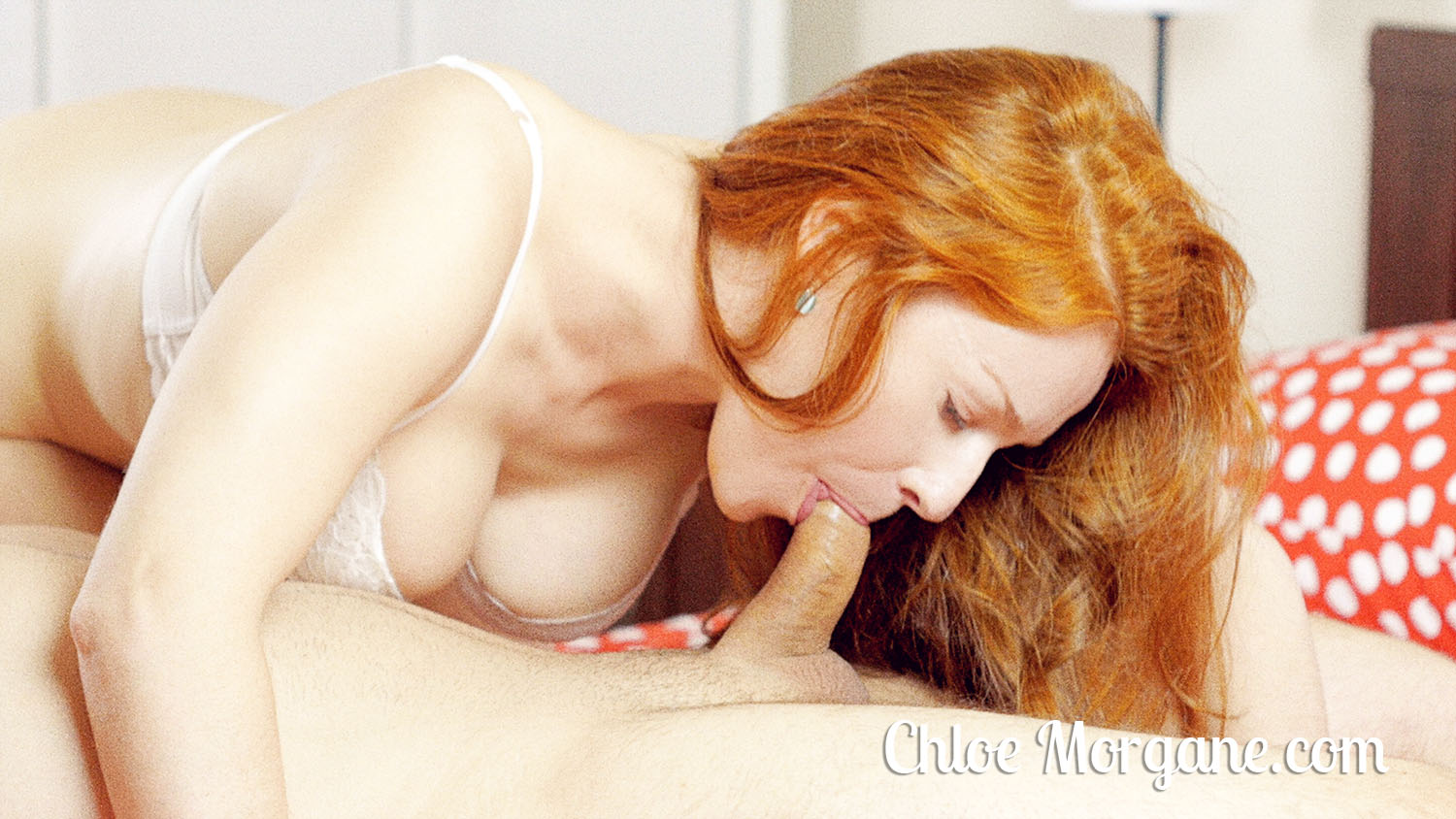 You're lying on your back in our bed, and I'm wearing sexy white lingerie. My panties are g-strings, and my breasts are full, round, and big. You look up at me with desire in your eyes, and I can see your arousal growing with each passing second. I lean down to kiss your cock, my breasts pressing against your body as my mouth eagerly explores every inch of your beautiful cock. My tongue tangles as I become lost in the passion, and my hands wander across your body, exploring your skin.
We become so wrapped up in each other that we forget about the world around us, and we spend the next hour exploring each other's bodies in every way possible. The butt plug is a beginner's steel butt plug with a pink diamond stopper, but you discover new ways to please me with it. It gets my heart racing and begging for more. I'm so turned on that I can't help myself, I eagerly suck your dick, and my long red hair is caressing your body while you play with the butt plug, pulling it out, sliding it back in.
This is what I live for. Seeing the look of ecstasy on your face as you slide that butt plug into my eagerly awaiting ass while I simultaneously suck your dick...it just doesn't get any better than that. You slide your fingers in my pussy and I can feel your cock throbbing against my tongue and I know that you're about to come. I slow down a little, I want to make the pleasure last. I continue to stroke your cock with my tongue and play with your balls as I feel you getting harder and harder.
The steel is cool against my hot skin, and the pressure of your fingers pushing the butt plug inside me is too much to handle. I come hard and fast, but you keep going until I'm a quivering mess. I suck harder and you let out a deep moan as you come in my mouth. I savor the taste of your cum as I swallow it down.
If you'd like to support my work, you can signup and start watching all my videos and photos right away!